Ralph Drennen Hogge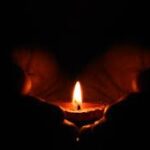 Seaford, Va. – Ralph Drennen Hogge, 69, departed this life on September 17, 2022. He fiercely fought cancer, beating it twice. His struggle ended with his wife by his side, holding his hand.
He was born in Williamsburg, Va. and grew up in Seaford. Ralph graduated from York High School in 1971 and was a member of the Beta Club. He attended Virginia Tech before returning to work
at Noland Company where he began his career as an electrical wholesaler.
Ralph moved to South Carolina to follow his future bride attending USC and stayed for 21 years. When he discovered the family home built by his father in 1937 was to be demolished he saved the
house and returned home with his wife.
A computer specialist, Ralph enjoyed all types of music, golf and watching baseball and football.
Ralph is survived by his wife and companion of 45 years, Mary Armistead Hogge, nieces, nephews, great-nieces and great-nephews. He was predeceased by his parents, Otis and Henrietta Sparrer Hogge, brothers Melbourne, Carl, Norman and Dwight and sister Marietta Blevins.
All animals adored Ralph and he will be missed by his companions, Edina and Patsy. In lieu of flowers, please donate to Heritage Humane Society, 430 Waller Mill Rd, Williamsburg, VA 23185.
A graveside service will be held at 1:00PM on Friday, September 23rd, at Cedar Grove Cemetery in Williamsburg.