Preston Scott "Press" Williams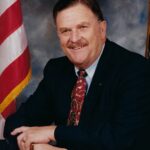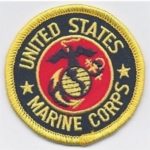 Yorktown, Va. – Preston Scott "Press" Williams passed away at his home in the presence of family and friends on March 6, 2020 after a long illness. Press was born May 10, 1927 in Northampton County on Virginia's Eastern Shore and was the youngest son of Milton Bryant Williams and Anna Virginia Scott Williams and little brother of Virginia Williams and Martha Williams Medders who all preceded him in death. At the age of 17, Preston left his home and joined the war effort by enlisting in the United States Marine Corps in 1945. He served as an active duty Marine for 5 years and was a Marine Raider, Crew Chief of an armored amphibian tractor, and naval prison guard.
After an honorable discharge from the Marines, Preston Williams embarked on his over 50 Year law enforcement career. In 1950 he started as a Patrolman with the Cape Charles Police Department and a few months later was hired as a Virginia State Trooper. He was first assigned to Danville, Virginia and later was assigned to Yorktown, Virginia where he spent the rest of his career. Several months after arriving in Yorktown, he met Miss Nancy Harris who later became his wife in 1954. During his career, Preston served in many various assignments with the Virginia State Police. He received many awards and letters of compliment for his efforts and hard work. During these years, Preston also served as the President of the Yorktown Youth Football and also volunteered with York Little league Baseball.
In 1983, Preston was elected Sheriff of York County and Poquoson for 4 terms as an independent candidate retiring on December 31, 1999. As Sheriff, he focused on bringing the department to a new level of professionalism and community service. He started the York
County Dare Program, the Tactical Response Team, Bike Patrol, Auxiliary Deputy Program, K-9 program and worked diligently to improve pay, equipment, and service for his deputies and the community. As Sheriff, he served on many boards and committees, was chairman of the Peninsula Regional Jail Committee and served as the chairman and member of Tidewater Regional Academy of Criminal Justice. He also opened the agency up to participation in state
and regional taskforces. He was also a member Newport News Fraternal Order of Police Lodge #25. After retirement, Press enjoyed time with his family, going on family vacations, and spending time with his 3 granddaughters. Press is survived by his wife of 65 years Nancy, His oldest son Bryant, his wife Jacqui and his youngest son Scott, and his wife Catharine. His 3 granddaughters, Lacey, Lilly, and Jocelyn were the apples of his eye.
The family would like to thank Cashawn Taliaferro, Jewell Barnes, and Melisa Bowser and Riverside Hospice Service for their invaluable care and service to Press and the family.
Visitation will take place on Monday March 9th from 5pm to 7pm followed by the Memorial Service on Tuesday March 10th at llam at Crooks Memorial United Methodist Church at 204 Cook Road in Yorktown, Virginia. Interment will following the memorial service at Peninsula Memorial Park in Newport News. The family will receive friends after the interment at Crooks Memorial for a repass.
In lieu of flowers donations can be made in his memory to Crooks Memorial United Church at 204 Cook Road, Yorktown, Virginia 23690 or the Virginia Special Olympics at 3212 Skipwith Rd Ste 100, Richmond, VA 23294. Arrangements by Amory Funeral Home, Grafton, Va.