Philip Lee Moore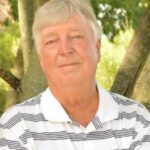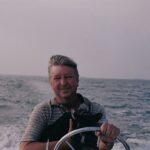 Seaford, Va. – Philip Lee Moore of Seaford passed away on July 27, 2021. He was born on August 15, 1945, to Fay S. and Ethel Mills Moore.
Phil, a 1965 graduate of York High School, had a distinguished career as a sign painter and artist for Colonial Williamsburg. His achievements included hand-painted artwork of Queen Elizabeth's carriage when she visited Colonial Williamsburg, hand-painting the Virginia seal on the podium in The General Assembly in Richmond, and painting golf bags for professional golfers such as Curtis Strange. An independent museum advisory firm featured Phil in one of Colonial Williamsburg's museums, highlighting his talents and importance to Colonial Williamsburg.
Phil had three passions. He loved to scour the shoreline looking for oddities and artifacts. He was also a blue ribbon winner duck decoy carver. In addition, he had a tremendous love for golf. Each of these was clearly obvious as he turned his entire house into a living museum displaying all three of these passions. In addition to his parents, Phil was preceded in death by his only sibling, Fay S. Moore, Jr.
He is survived by his son, Richard M. Moore (Kris), and two daughters, Regan E. Brecke (Stefan) and Miranda L. Moon (Austin). He was known as Chippy to his eight grandchildren, Dylan (Taylor), Megan (Aubrey), Gibson, Mathias, Caroline, Jackson, Avery Marie, and Andrew, as well as his two great-granddaughters, Madelynn and Blakelynn. He is also survived by his former wife, Amy E. Moore, and other relatives and friends.
If you are unable to attend the service on Sunday or want to visit with the family prior to the service, visitation will be from 1:30 to 3:00 in Zion United Methodist Church social hall the service will begin at 3:00 PM and burial will follow in church cemetery. Arrangements are by Amory Funeral Home, Grafton, Va.