Peter Duffy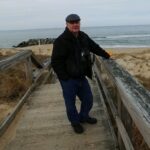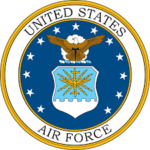 Peter Duffy, Yorktown Virginia passed away Thursday June 24, 2021, at the age of 64. He beat all the odds given to him by doctors after he had his first heart attack in 1999 and gave his loving family 22 more amazing years. Born in Concord Massachusetts to Joanne and John Duffy.
Peter was the very definition of a Renaissance Man, starting long before his career in the United States Air Force (USAF). He played the trombone in High School, provided lighting for plays and events for High School drama, became an EMT, volunteered as a Fire Fighter in Woodville with his father, delivered propane, and served as both hobbyist and professional mechanic throughout his life. He often spent the summers and weekends with his family rebuilding the aging homes of his friends, family and neighbors as a carpenter, roofer, plumber, appliances / computer technician, and all-around handy man. When he chose to take up a hobby they were as rich and varied as the man's wit. Peter hunted, fished, built furniture, enjoyed Sci-Fi shows, created electronics, and for a short time played video games, but his greatest hobby was helping others.
Peter was blessed with a unique career in the USAF where he served as an Aircraft Ground Equipment crew member through Iran Contra and massive Hurricanes in Guam. He left the service to see if there would be a better opportunity for his family and ultimately returned to as a USAF Vehicle Operator. True to form and character, he never did anything halfhearted and qualified on hundreds of vehicles to include all graders, loaders, tractors, sweepers, every child's favorite Shovels and Bulldozers.
This second phase of his USAF career took him to Loring Maine, where he had the dubious honor of closing the largest SAC base in 1994. From Loring, he supervised the Vehicle Operations of Seymore Johnson AFB, served an unaccompanied tour in Kunsan Korean supporting the legendary Wolf Pack with the callsign Spock, helped deliver ceremonies to christen B-2 Stealth Bombers, led Vehicle Operations and oversight for the 2000 Presidential Inauguration at Joint Base Boiling in DC, and ultimately retired as SMSgt at Langley AFB. Years of IG tour experience truly benefited Joint Base Langley-Eustis where he managed the training, TOs, and ancillary needs over 15 years as a Civil Servant before retiring.
Peter never hung his awards always saying that part of his life had passed, but he was a man who embodied the Air Force core values, especially Service before Self. He had earned the Defense Meritorious Service Medal, six Meritorious Service Medals, an Air Force Commendation Medal, five Air Force Achievement Medals, six Air Force Outstanding Unit Awards, and multiple service medals. One of Peter's truest passions through his life was not the awards he earned, it was the endearing connection and trust he earned for those who served and met through his rich life.
Peter was preceded in death by his parents and his brother Alan, two sisters Jacqueline, and Patricia. He is survived by his wife Linda Duffy (Henderson); children Dr. Christopher Duffy and his wife Michelle, Jennifer Taffoya and husband Christopher, Amanda Tackett; grandchildren Sadie Tackett, Thomas Tackett, Alexis Duffy, Joshua Taffoya, Abigail Taffoya, Lena Tackett, Maxwell Duffy, Christopher G. Taffoya II, and Lynnox Duffy. Peter was blessed with many family members both close and distant relations who span the globe. True to his character Peter tried to keep in touch with family, friends, currently serving, and former Service Members throughout his life.
The family held a private funeral; if you wish to show your love for this wonderful man, please donate to the Salvation Army or Newport News SPCA.