Peggy Sue Gary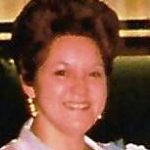 Hampton, VA – Peggy Sue Gary, 69 passed away on Tuesday, December 25, 2018. Peggy was a native of Mcdowell County, West Virginia and a Hampton resident since 1961. She graduated from Kecoughtan High School in 1966 and attended Longwood College. She was an employee with C & P Telephone Company as a switchboard operator and retired from Bell Atlantic as a group manager after 28 years of service. After retiring she went back to work for Verizon in Newport News for 6 years. She was a loving and devoted wife, mother and grandmother. She enjoyed traveling and spending time with family and friends. Peggy was a member of the Pioneers Club and United Way.
She was preceded in death by her parents Ulvert and Margaret Blankenship. She is survived by her husband of 45 years Forrest J. Gary; a son, Lee Gary and his wife Donna; a sister, Linda Insley and her husband William; 3 grandchildren, Madelyn Drew (Christopher), Stephany Plantz (Nathan) and Donna Elizabeth Lawrence and 2 great grandchildren. Peggy's request was for cremation following her service.
A funeral service will be held at 2:00 PM on Monday, December 31, 2018 in the chapel of Amory Funeral Home, Grafton. Memorial donations may be made to the local SPCA.