Peggy Ann (Gay) Brown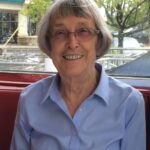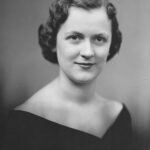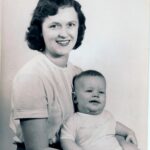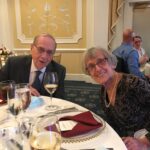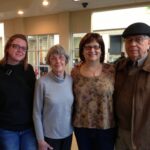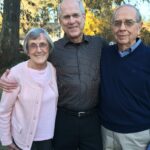 Yorktown, Va. – Peggy Ann (Gay) Brown passed away in Riverside Regional Medical Center on January 16, 2023, at the age of 87.
She was born on February 18, 1935, in Whittakers, NC, to Lucy (Wells) and Willie Rudolph Gay. Peggy is survived by her husband of 68 years, Clarence Emmitt Brown, her son David Brown (Laura Themins), grandchildren Rebecca Frenier Jones (Randy Jones), Robert Frenier (Kim Mills), and Mark Frenier, grandchild-in-law Christian Rivera, and great grandchildren Natalia Frenier, Thomas Frenier, and Maedyn Rivera. She has several loving nieces and nephews in North Carolina and Virginia. She was predeceased by both her parents, her daughter Karen (Brown) Frenier, granddaughter Katharine (Frenier) Rivera, and her siblings Mary Brown, Evelyn Glover, Willie Rudolph Gay Jr., Emma Lou Pippen, and Marvin Gay. Peggy attended East Carolina University where she would meet the love of her life. She and Clarence lived from coast to coast in the "lower 48," Alaska, and Japan during his Air Force career. Her biggest delight was raising her two children, David and Karen, and exposing them to all of the experiences their travels provided. Clarence retired from the Air Force at Langley Air Force Base, and Peggy went to work at the Yorktown Crier. She seemed to know everyone on the Peninsula as a result of selling advertising for the paper. With her son, David, Peggy shared a passion for baseball. Clarence and David were able to take her to both Nationals and Colorado Rockies games. Peggy was an excellent cross-stitcher and seamstress with all of the grandchildren benefiting from her talents. She was totally devoted to all her family members. A memorial will be held 1:00 PM on Sunday, January 22, 2023 in Amory Funeral Home Chapel. Internment will be at Albert G Horton Jr Memorial Veterans Cemetery in Suffolk, VA, at a later date (to be determined).
Memorial may be made to the Charity of your choice.