Patricia Renee Salisbury Davis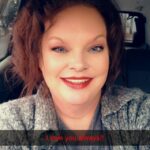 Newport News VA. – Patricia Renee Davis passed away on Monday September 20th, 2021. She is survived by her husband of 16 years Gary, their two children Danyeal Starr Davis and Johnathan Greyson Davis, her parents Betty and John Salisbury, and her sister Melissa Fuhrman.
Patricia was born in Columbia, South Carolina on November 4, 1973 and moved to Virginia with her family in 1979. Patricia graduated from Tabb High School and was a supervisor at the DAV in the Warwick area and was highly involved in her kid's lives. Her greatest love was being a mother. She was very active with Warwick little league, both Johnathan and Danyeal. Patricia was a huge advocate for Danyeal and other children at the Virginia School for the Deaf and Blind.
A memorial service will be held for Patricia at a later date and arrangements are being handled by Amory Funeral Home.