Pamela Joyce Harper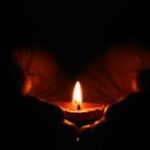 Seaford , VA – Pamela Joyce Harper died peacefully at home on 14th July, 2023.
She is survived by her son Nicholas Harper and daughter in law, Shona Harper of London, her sisters Patricia Sheila Wetters, Patricia Walker and Vivienne Walker, all in the UK, and many, many devoted friends
Pamela was deeply grateful to the people who enabled her to remain in her home until the end. She wished to remember especially Susan and Carl Lindemann who provided invaluable help for many years as well as in her final illness. She also remembered Ladonn, Carlita, Willy-Mae and Tina who nursed her faithfully at home during her last week.
Private cremation has already occurred. Nicholas and his wife will be at home to receive visitors and remember Pam on 12th August from 2:00-5:00pm. No flowers or casseroles please. Donations, if desired, to Animal Aid in Hampton Virginia. Arrangements are being handled by Amory Funeral Home, Grafton.