Ollie "Mae" Jones Hall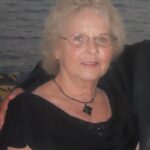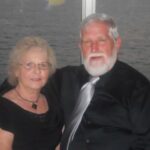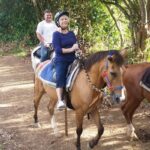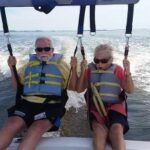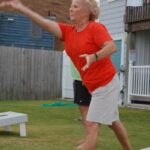 On Tuesday December 15th2020, Ollie "Mae" Jones Hall, 80, went to her heavenly home. Her beloved husband of 59 years and five daughters were by her side.
Mae, the youngest of nine children was preceded in death by her parents, Alton and Julia Jones, her six brothers, Denver, Harold, Dick, June, Roy and Nimand her two sisters Dora and Dimp.
Left to cherish her memory is her husband, John H. Hall, and daughters, Shawnette Hillard (Gary), Annette Frye (Jeff), Deanna Judkins (Kenny), Rebecca Boyd (Doug) and Mary Anne Matern. In addition, she leaves her precious grandchildren, Ben Hillard (Beth), Zach Frye (Cristina), Nick Hillard (Brittany), K.C. Judkins(Misty), Tiffany Cantrell (Hunter), Adam Sewell, Shelby Glaser (John), Meghan Boyd and Justin Boyd. Her grandchildren blessed her with six great grandchildren, Holden, Bryson, Piper, Jackson, Thea and Camden. Baby J.J. is on the way.
Mae and John's adventure in life together started on their first date in 1958 in Charleston, West Virginia. John picked up Mae on his motorcycle and ended upwith a trip to the hospital with an injured knee. Never one to shy away from a challenge, she married John onNovember 4th, 1961. Three years later, a job opportunity for John brought them to Virginia wherethey raised their family of blonde headed little girls. The adventures continued through the years from riding on the "Harley" across several states, Segway tours in multiple cities, cruising the high seas with their girls, fun filled family beach weeks in the OBX , and once they retired , they really had a grand time parasailing in OBX, 4-Wheeling adventures in South Carolina, even horseback riding for the first time at the age of 77 in Puerto Rico.
In between all these adventures , Mae was always active with volunteer work whether it was collecting every year for the American Heart Association, helping out in the church nursery and most recently volunteering at the food ministry Full Circle to help those in need.
But let's talk about those grandkids… Mae and John loved those grandchildren so much! No matter what sporting event, school graduation, or even the Thunderbirds flying high, Mae was always there cheering them on and telling everyone just how wonderful they are. Mae and John began many special Holiday traditions. The annual Easter Egg Hunt where everyone wanted to find the Great Egg. And ChristmasEve day with trips to Mike's Trainland when they were little and as the kids grew , the aquarium, bowling, movies and TopGolf. Even as the kids got older, this tradition continued and the great grandkids joined in the fun.
Above all, Mae was a tiny giant in her faith and love for the Lord. She taught her girls the importance of loving each other, giving of your time and talents to those in need, and perseverance thru all of life's troubles. Even though a quiet person, everyone listened when Mae spoke her words of West Virginia wisdom sprinkled with humor. Up until the end, she always found a way to laugh at her herself and with thosearound her. Her love, joy and spirit shone bright to everyone who met her. This beautiful woman will be missed more than she could ever have imagined.
The family will receive friends, Monday December 21stat 11am at Coastal Community Church in Yorktown.
The service celebrating Mae's life will begin at 12noon followed by a graveside service.
In lieu of flowers, memorials can be made to the Full Circle Ministry at Coastal Community Church.