Norman Graham Cubberly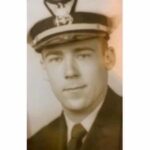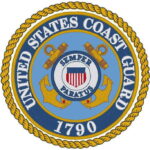 On January 7, 2023, Norman Graham Cubberly, beloved father and husband, died peacefully in his Grafton home at 91. He is survived by his favorite offspring Freya, and his warm, gray cat; who cared for no one but him and still does not.
Norman was married in 1967 at Mystic Seaport to Margaret Cairns, who he loved tremendously. Norman graduated from the Coast Guard Academy with a bachelor's degree in science in 1954. He was a Merchant Marine and tugboat captain who ventured to faraway lands such as Ulithi and Easter Island. Norm regaled his friends and family with stories of his time as a sailing consultant to the Godspeed. He frequently spoke of the Godspeed crew, especially his friends Peter Meekins and John Broadwater, who describes him as having an indispensable wealth of knowledge. Norman proudly recalled his days as a mate on the Alcoa Seaprobe as part of the U.S.S. Monitor project.
When Norman wasn't sailing the high seas, he could be found loudly debating works of literature with his book clubs, volunteering with the Mariners Museum', target shooting with his buddy John Fusek, and dining with his loyal friend, Howard Britt. He was held dear by his cousins Corliss, Pam, and Amy, traveling many miles to check on him and listen to his extraordinary stories.
In place of flowers, please send donations to the Mariners' Museum in Newport News.