Norman Benjamin Bernstein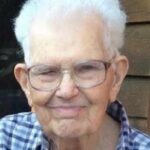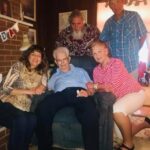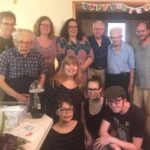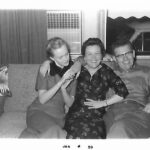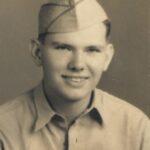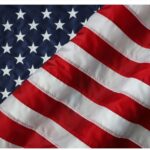 Norman Benjamin Bernstein, of Grafton, VA, passed away peacefully on Thursday, August 12, 2021. He was 103 years old.
Norman was born on May 17, 1918 in Buffalo, New York, the youngest of four children to parents Joseph and Clara (Geyer) Bernstein. His was a happy childhood, despite being born during the 1918 influenza epidemic and growing up during the Great Depression.
Norman graduated from Buffalo Technical High School in 1937. He worked mainly as an automotive mechanic until he enlisted in the United States Army in January of 1941, where he achieved the rank of Sergeant as a radar operator and saw combat in the Pacific Theatre. He received an Honorable Discharge from the Army Air Force in October of 1945.
Shortly after his discharge, he returned to Buffalo and met Ruthie Mae (Chancy) Chadwick, and her young daughter, Betty Jean. Norman and Ruth were married on July 3, 1948. Soon after, their small family traveled to Lawnside, California, where Norman began work at Douglas Aircraft, and Ruth took a job at Hughes Aircraft. It was not long before Norman's radar experience and natural engineering abilities led him to the burgeoning field of computers, which took the family to Yorktown in 1958 where he would ultimately gain top secret security clearance, working as a civilian contractor with the Navy, and eventually retiring from Control Data Corporation in 1983.
Norman and Ruth built their lovely brick home in Grafton themselves, working around Norman's sometimes hectic travel schedule. He taught himself carpentry and brick work, and ran his own plumbing and electricity. Norman was also an avid philatelist, amassing a large collection of domestic and foreign stamps.
Norman is preceded in death by his loving wife, Ruth, and their daughter Betty. He is survived by his grandsons, Paul (Marlys Pearson) Mullins and Andrew (Vickie) Mullins; great grandchildren Aidan, Lily, and Janie; and devoted friends and family members Nancy Upchurch, Jim and Linda Miller and Keith and Karen Regan.
The family would like to thank the staff at Commonwealth Senior Living for their support and kindness during Norman's final days.
Private family services will be held. In lieu of flowers, please consider a donation to one of Norman's favorite charities: The Union Mission Ministries or the Peninsula Rescue Mission.