Norma S. Dalton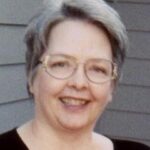 Norma S Dalton, 71, of Hood River Oregon, passed away on February 21, 2023.
She is survived by her loving husband of 51+ years, Carl Dalton, her son Donald Dalton, her daughter Tiffanie Clinkinbeard, and 2 grandchildren.
From the moment a young Norma saw a plane fly overhead and asked her mom where it was going, she had an adventurous spirit to see what was beyond her small farm in rural Oregon. This desire would take her first to Seattle Washington where she became friends with a First Nations woman. Her new friend invited her to spend the weekends on the Squamish Reservation. It was here that Norma gained a life long love of Native American culture and history. Later in life she would research the genealogy of Native Americans and the Canadian First Nations.
She met her husband shortly after moving to Salt Lake City Utah. He was a return missionary for the LDS church, and as she put it "had marriage on his mind". A little over a year later, they were married in the Salt Lake Temple.
As she and her husband were always looking for better job opportunities, their adventures would move the family from Salt Lake City Utah, to El Paso Texas, Roswell New Mexico, Chambersburg Pennsylvania, Tooele Utah, Huntsville Alabama, and Lacey Washington before settling in Newport News Virginia.
She accomplished her three biggest dreams of climbing Mt. Hood, getting a college degree in Sociology, and raising a family. Her degree eventually led to the position of supervisor for Vehicle Registration and Badging of the whole Redstone Arsenal military community.
Throughout her life, she was an active member in the LDS church, taught herself to paint, wrote short stories, raised two healthy, smart children, made friends easily, and developed a passion for family history.
That little girl from all those years ago, who just wanted to see what was beyond her small farm in Oregon, had the adventure of a lifetime.
Funeral services will be Friday, March 3, at the LDS church on Denbigh at 11:00 am.