Nick James Garcia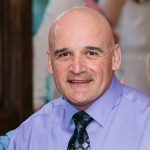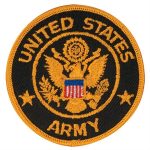 After a short but courageous battle with cancer, Nick James Garcia passed away at his home in Seaford, Virginia on Friday, February 2, 2018. Nick was born in California on March 18, 1958 where he lived until joining the United States Army and serving his country as a United States Special Operations Soldier for 25 years. After retiring, he continued his passion for military programs at Technology Applications Program Office in Fort Eustis, Virginia.
He is survived by his wife Jennifer Garcia; his 4 sons, Patrick Garcia, Robert Garcia, Kevin Garcia, and Ryan Garcia; 2 step daughters, Alyson Youngpeter and Gaby Youngpeter; Mother and Father in law, Glen and Joyce Adams; cousin, Michael Amado; beloved niece, Erlinda Martinez, and family and friends.
Nick is preceded in death by his parents, and his beloved sister, Margaret Delgado.
A graveside service with full military honors will be held at 9:00 AM on Monday, February 4, 2019 in Arlington National Cemetery.