Nan Lintz Patterson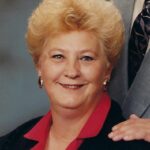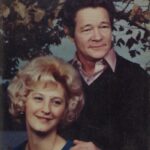 Yorktown, Va. – Nan Lintz Patterson went home to be with the Lord on Wednesday, September 15, 2021. Nan was a devoted wife, mother, sister and friend. She was born on April 15, 1943 to Nannie Nixon and Barnie Jessie Nixon in Hampton, Va. She attended Hampton High School. She was a resident of Gloucester for 25 years before moving back to Yorktown in 2010.
Nan retired from Newport News Shipbuilding. After retirement she was a business owner in Gloucester.
Nan was a devoted member of the Newport News Moose Lodge#1119 for over 25 years, were she was a former Collegiate, Chaplain and Senior Reagent and member of the 100 member club were she sponsored over 100 new members. She was also a member of the Higher Degree for 17 years.
She was preceded in death by her parents Nannie and Barnie Jessie Nixon, her beloved husband Carl W. (Pat) Patterson, brothers Buddy and William Nixon, sisters, Shirley Wilson, Nancy Burns and a special sister-in-law Louise Nixon. She is survived by her son, Brian D. Morehouse (Audra) and grandchildren, Matthew and Mackenzie and her sister Frances Jean Wright and many nieces and nephews.
The family will receive friends on Saturday September 18, 2021 from 6 to 8pm in Amory Funeral Home. A celebration of life will begin at 2:00 PM on Sunday September 19, 2021 at Amory Funeral Home Chapel with Moose Rites to follow and interment in Parklawn Memorial Park, Hampton.