Michael Anthony Robinson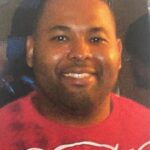 Michael Anthony Robinson 47, departed into eternal life Monday, May 22, 2023 in High Point North Carolina.
He is preceded in death by his mother, Joan Ann Robinson; and father, Lee Edward Robinson, Jr.
He was born in Oscoda, Michigan November 20, 1975 and was the youngest of his brothers and sister. Around the age of six, his family moved to Yorktown, Virginia where he eventually attended Tabb High School. He ran his own business up until the day of his departure.
Mike had a big heart and a jovial personality. He was known for brightening people's day with his charismatic jokes and contagious laughter.
He leaves to cherish his memory his step mother Helen Marie Robinson of Hampton, Virginia; six siblings, Deanna Robinson of Brandon, Florida; Brian Robinson (Michelle) of North Chesterfield, Virginia; Lenard Robinson of Yorktown, Virginia; Cedric Robinson of Charleston, West Virginia; Genason Jenkins of Newport News, Virginia; and Dr. Keosha Branch (Kyle) of Henrico, Virginia. He also leaves behind a host of Uncles, Aunt, cousins, nieces, nephews, family, and friends.
A memorial service will be held at Amory Funeral Home (410 Grafton Drive, Grafton, Va.) Friday, June 23, 2023 at 1pm.