Michael Anthony Elko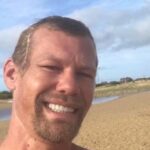 Gloucester- Michael Anthony Elko (47). January 12th, 1976 to February 9th, 2023.
Michael was a Cardiovascular Production Manager at Lifenet Health. Survived by his loving family, wife, Heather, his sons Aaron and Sean. Parents Michael B. and Janice Elko, brother Christopher (Elizabeth). Inlaws Robert and Mary Ann Askew, Jonathan (Renee). His many extended family and friends.
Please join us in celebrating his memorial at Amory Funeral Home, Grafton, Va. Saturday February 18th at 1:00pm. Memorials may be made to Lifenet Health, www.lifenethealth.org 1864 Concert Dr, Virginia Beach, VA 23453.