Meredith Christine Hines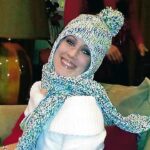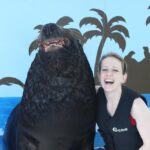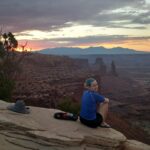 Meredith Christine Hines, 45, of Yorktown passed away unexpectedly on March 30, 2022.
Meredith is the daughter of Lin Hines of Yorktown and James Hines of Lake Gaston. Meredith was born July 18, 1976 and graduated from York High School in 1994. She went on to receive a B.S. in Business Administration from Christopher Newport University in 1998 where she was awarded "Business Person of the Year." She earned a M.B.A. from the College of William and Mary in 2000.
She worked in medical equipment and pharmaceutical sales, earning top awards in that field. Additionally, she created and marketed "Treadmoves," a treadmill exercise program.
Meredith was an Animal Advocate and devoted her life to bettering and saving the lives of animals. She was the founder of the Peninsula Humane Foundation (PHF), a non-profit organization focused on rehoming cats. Over a 10-year period, volunteers from the community and CNU provided year-round twice-daily care for hundreds of cats who were cycled through Petco and made available for adoption. Meredith put a shoebox in each cat cage, which began the Shoebox Collection Program. Local shoe stores donated empty boxes to PHF at local Petcos, resulting in stores across the country implementing this program. Additionally, she managed feral cat colonies utilizing the spay/neuter/release program.
She also raised money for animal shelters by organizing and running dog walks. Several local walks helped support the Peninsula SPCA and the Suffolk Humane Society. She wrote a comprehensive manual in use today by many animal shelters across the country to create walks that raise money for their shelters. She was honored to organize the initial annual dog walk in Atlanta at Olympic Park.
Meredith was passionate about the environment, attempting to leave the tiniest of footprints by recycling, repurposing and reusing. She was known for bringing her own reusable take-home containers to restaurants, and no one dining with her dared take a straw!
She loved to dance from an early age, enjoying ballet, tap, contemporary and jazz. As an adult, she sang and danced with a local band. She also loved cycling, running, and hiking. In her spare time, she loved to garden and travel to the Caribbean and Sedona.
Meredith was very proud to be an organ donor and encouraged others to give the gift of life.
We would like to thank the many educators and mentors for their time, dedication, and positive impact on Meredith's life. We would also like to thank her wide and diverse circle of friends for their love and friendship through the years.
Lastly, we know Meredith would ask this of everyone: If you are thinking of adding a new furry family member– please consider adoption.
We will be celebrating Meredith's life by walking to Grandview Nature Preserve to hold a Time of Remembrance in one of her favorite places. We will meet on May 15th at 9:00 a.m. at the trailhead. Please dress comfortably as we will be walking the ½ mile to the beach. Parking is permitted on one side of State Park Rd. only. Note that there are no bathrooms. If you have questions, please email amsandy.aws@nullgmail.com
Should you choose, donations may be made to the Humane Society of the U.S. (humanesociety.org).