Meghan Pierce Tyler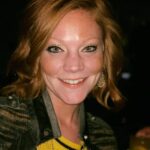 Yorktown, Va. – Meghan Pierce Tyler, 31, of Littleton, Colorado passed away on Wednesday, January 8, 2020. Meghan was born on July 21, 1988. In Newport News, Virginia to parents, Phil and Jill Tyler and has an older sister, Casey Tyler.
Meghan graduated from Gloucester High School. She has an associates degree from Thomas Nelson and graduated Cum Laude from Coastal Carolina University with a bachelor's degree in Mass Communications and a minor in Journalism.
Meghan spent her growing up years between Gloucester, Va. and Idaho Falls, Idaho where she had many rich experiences which made her the amazing unique and "fiery" person she was.
The family would like to invite you to come and celebrate Meghan's life at Amory Funeral Home on Friday, January 17, 2020 at 1:00 PM.