Maxie Greene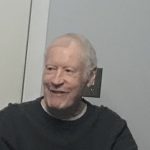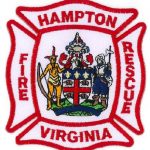 Yorktown, Va. – Maxie Greene, 82, passed away on Saturday, December 14, 2019. Maxie retired from the Hampton Fire Department after 30 years of service.
He is survived by his wife of 60 years, Susan Moore Greene; his children, Jackie Greene Foley (Ken) and Jon Greene (Melissa); his grandchildren Carl Greene (Krista), Austin Greene (Samantha), Travis Greene, Nathan Greene and Skyla Greene. He is also survived by his great-grandchildren Emily and Ethan Greene; sisters Mickey Palmer and Linda Ximenes.
Maxie was preceded in death by his son Chris Greene and sisters Bea Avery and Pat Sampson.
A funeral service will be held at 11:00 am on Friday, December 20, 2019, at Grafton Christian Church in Yorktown. The family will receive friends one hour prior to the service at the church. Interment will follow at Peninsula Memorial Park.
In Lieu of flowers, memorial donations may be made to Grafton Christian Church, 109 Brick Church Road, Yorktown, VA 23692.
Arrangements by Amory Funeral Home, Grafton.