Mattie L. Wood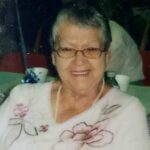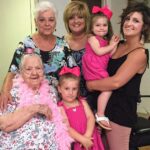 Yorktown, VA – Mattie L. Wood, 91, passed away on Friday, July 30, 2021. Mrs. Wood was a native of Seaford, Virginia and lifelong resident of York County. She was a member of Grafton Baptist Church. A favorite part of her life was going to the senior center and playing bingo.
She was preceded in death by her husband Sydney Wood and sons James Lowery McDowell and Earnest McDowell and is survived by her daughter, Margaret M. Taylor (Gene) of Hayes and her grandchildren, Rodney (Jacqueline), Theresa (John) and Linda (Lonnie) and step granddaughter Anita; 5 great grandchildren and 8 great-great grandchildren and a special cousin Indiana and her family.
She will be greatly missed by family and friends.
The family will receive friends on Thursday, August 19, 2021 from 7-8 pm in Amory Funeral Home and a graveside service will be held on Friday, August 20, 2021, at 11:00 am in Peninsula Memorial Park. Memorials may be made to the American Heart Association or York County Fire and Life Safety.