Mary Thore Cutler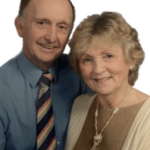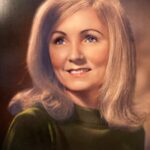 Mary Thore Cutler entered the presence of the Lord on June 11, 2023. Mary, born in Eden, North Carolina on July 31, 1941, was a long time resident of Yorktown, Virginia.
After graduating from Warwick High in 1959, Mary attended Mars Hill College, Moody Bible Institute, and earned her teaching degree at William and Mary. After teaching third grade with Newport News Public Schools for 8 years, she devoted her time and energy into raising her two daughters, Heidi and Holly. The example she set as a wife and mother left a lasting impact on her family. She and her husband Ronnie were active members of their community and Bethel Baptist Church, where they became members in 1974. Mary's love for children led her to volunteer in her daughters' schools and serve at church in the nursery and as a GA leader. During their 50 years of marriage, Mary and Ronnie traveled all over the world and touched many lives. To everyone who knew her, she was affectionately known as "Sweet Mary."
Mary is preceded in death by her parents Jack and Allie Thore. Those left to cherish her memory are her husband of 50 years Ron Cutler, daughters, Heidi Tilley (husband Jason) and Holly Foubister (husband Rich), her sister Patsy Taylor, and 5 grandchildren, whom she adored, Camryn, Carston, Austin, Lila and Miles.
A Celebration of Life will be held on Friday, July 7 at 1:00 pm at Bethel Baptist Church,1004 Yorktown Rd, Yorktown, VA.
In lieu of flowers, memorials can be made to the Alzheimer's Association and World Vision.