Mary H. (Westcott) Henry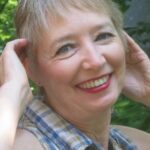 Henry, Mary H. (nee Westcott)
It is with great sadness that the family of Mary Helene Westcott announces her passing after a long battle with dementia on August 1, 2021, at the age of 73.
A native of Denison, Iowa, Mary attended Iowa State University, where she was a member of Sigma Kappa sorority, graduating with an honors degree in mathematics.
In 1971, she began her 37-year career as a civilian employee of the U.S. Army at Fort Monroe as a computer programmer. After earning a Master of Science in Administration degree from George Washington University in 1981, she became a systems analyst for the U.S. Army Combat Developments Directorate, Fort Monroe, until her retirement in 2008.
A lifelong member of the United Methodist Church, Mary enjoyed singing in the choir and leading or participating in numerous charitable fund-raising activities both in and outside the church. Mary also enjoyed reading and playing the piano.
She is survived by her husband of 52 years, H. Keith Henry, daughter and son-in-law Jessica M. and Erman Mandaci, granddaughter Emily A., and brother and sister-in-law John W. and Rose Mary Westcott and their sons Jonathan S. and Christopher T. Westcott. She was predeceased by her parents Dwight Shorland and Erma Irene (nee Hulsebus) Westcott.
A service in memory of Mary will be held at 2 pm, Saturday, August 7, at Crooks United Methodist Church, 204 Cook Road, Yorktown, with Pastor Patti Money officiating. Funeral services are being managed by Amory Funeral Home, Grafton. Burial will be at Crawford Heights Memorial Gardens, Denison, Iowa.
Memorial donations in memory of Mary can be made to the Association for Frontotemporal Degeneration (AFTD), Radnor Station Building 2, Suite 320, 290 King of Prussia Road, Radnor, PA 19087.