Marvin Gerald Sutton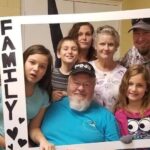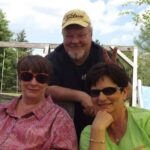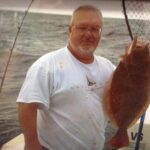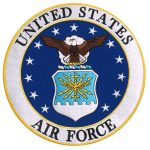 COVID has taken a lot from us this year. On November 10th it took Marvin Gerald Sutton. His final wish was to pass at home. He passed peacefully in the arms of his wife of 40 years, Gerarde (Geri) Sutton.
The work of the Lord was evident even through his sickness and death.
Each of his beloved grandchildren, Cadance, Noah and Aletheia, wrote him a good-bye letter. Noah wrote him a passionate plea to seek the Lord. The grandchildren were able to read these letters to him over the phone.
We had other opportunities like this during the last week of his life. In his final moments, he clearly called out to Jesus. We saw the answer to so many years of prayer!!
Although we are grieved by his loss, we have an incredible sense of peace. He wasn't healed here on earth, but we find great comfort in the fact that he is now fully healed in the presence of Jesus.
Marvin Gerald Sutton, was an avid fisherman and sportsman.
Born and raised in Faison, NC he played multiple sports in high school and even played AA baseball. As he got older, he played more age appropriate games like bowling and golf.
He bowled a 300 game and then quit because he felt he had conquered the sport. He moved on to golf. When he got his hole in one, he got less serious because he felt he had conquered that as well.
He was always a fisherman. Although he had some citation fish, there was always another bigger fish to catch.
He passed one day before Veteran's Day, so we salute our Veteran. Gerald served in the Air Force. After the Air Force he worked at the Newport News Shipyard for a short time. He retired from Anheuser Busch after 28 years.
He was preceded in death by his father, Marvin Sutton; mother, Stella Swinson Sutton and son, Chad Jackson.
He will be greatly missed by his wife, Gerarde (Geri) Sutton, daughters Dahlia (Kelsey) Troublefield and Jerilyn White (husband, Brian) and grandchildren, Cadance, Noah and Aletheia.
We are so happy that this is not "Goodbye," but, "See ya later!"
Always eager to crack a joke and get the last word in I know he would say, "Thanks for the warning!" There will be no funeral but a small gathering for the immediate family.
In lieu of flowers, memorial donations may be made to East African Outreach, the missionary organization that his daughter Jerilyn White serves with in Uganda. www.eastafricanoutreach.com or P.O. BOX 573 Dryden, VA 24243.