Marsha A. Burgess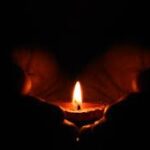 Grafton, Va. – Marsha A. Burgess, age 65, proud resident of York County passed away on 4 Apr 2023, the same day as our former president's indictment.
Marsha was born in Norfolk, VA on May 12, 1957 and was the daughter of the late Randall Norsworthy and the late Jolene Babineau. She graduated from Norfolk Christian in 1975 and was an accomplished pianist. She moved to the United Kingdom where she met and married Robert J. Burgess in Oxfordshire, England in 1984. They raised three wonderful boys while Robert served in the US Air Force in two locations in the United Kingdom, then in Texas and North Carolina, before settling down in York County in 1997. During their life together, her greatest joys were time with her boys and the cats and dogs she lovingly nurtured.
She is survived by her husband Robert and her three beloved sons Christopher, Peter, and Zachary. She is also survived by her two sisters, a sister-in-law and spouse, brother-in-law and spouse, and three special nieces and nephews.
A celebration of life will be held at Amory Funeral Home in York County on 12 May at 5:30PM. In lieu of flowers, donations should be made to the Peninsula Food Bank.