Mark Howard Friedman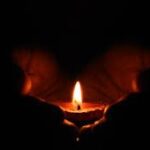 Hampton, Va. – Mark Howard Friedman, 76, passed away on Monday, November 21, 2022. Mark was a native and lifelong resident of the peninsula. He graduated from Newport News High School in 1965. He was owner and operator of Mark Friedman's Jewelry, Yorktown for 38 years. He was a member of the York Exchange Club, and active with local DARE programs. He was preceded in death by his parents, Seymour (Spud) and Pauline Friedman, and his son Steve Ridgill, Jr. He is survived by his wife of 43 years, Debi Friedman; his son Frank Bouska; his daughter, Stacey Friedman; his brother and sister-in-law, Steve and LeeAnn Friedman; his nephews, Adam and Jason Friedman; and 2 grandchildren, Avery and Summer.
A memorial service will be held at 5:00 PM on Tuesday, November 29, in Amory Funeral Home Chapel, with Rabbi Severine Sokol officiating. Local arrangements by Amory Funeral Home, Grafton, Va.