Mark Harris Holland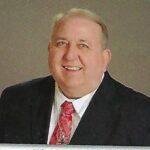 Mark Harris Holland a native and lifelong resident of Williamsburg Va, passed away unexpectedly on Saturday July, 31 2021 at the age of 60. He was proceeded by his parents, William T. Holland, SR. and Sarah Kerr Holland. He is survived by his sons, Marshall Harris Holland (wife Melody) and Spencer Austin Holland. Both of California; brother William (Tommy) Holland, Jr; sister Deborah Holland Jones; nieces Robin Mogle and Annie Stuppy; great nephews, Quincy Hinrichs, Jameson Stuppy; Rory Mogle; and great nieces, Sarah Mogle; and great nieces, Sarah Mogel and Norah Mogle.
Mark served the city of Newport News as a Master Police Officer for over 23 years. He graduated from Bruton High School; Thomas Nelson Community College with a degree in Police Science, and St. Leo College with a BA with Honors.
A visitation will be held on Thursday, August 5th at noon followed by a service at 1pm at Proporone Baptist Church at 1379 Centerville Road, Shacklesford, VA.
In lieu of flowers, the family asks that donations be made to Proporone Baptist Church, Shackleford, VA 23156, for the purchase of an American flag and spotlight for the Church cemetery.