Marcellus Lewis Dancy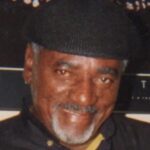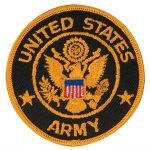 Mr. Marcellus Lewis Dancy, 84, a retired Yorktown Naval Weapons employee and Army veteran, departed his earthly life on June 2, 2022. He died peacefully at his Virginia Beach home. He was born in Smithfield North Carolina to the late Alexander Lewis Dancy and Daisy Watson Dancy. He was preceded in death by his brothers, Bernard Roosevelt Dancy, Marvin Dancy and sisters, Bertha Dancy Hayes and Alexis Jean Spencer.
Marcellus was a 1957 graduate of Carver High School, Newport News, Virginia where he was Captain of the Basketball team, a Math Club officer, Drama Lead and active in a host of other clubs and organizations, He received an Associate of Science (AAS) degree from Thomas Nelson Community College and studied at Hampton Institute. He retired from Yorktown Naval Weapons Station after 28 years of dedicated service.
Marcellus was an avid sports fan who enjoyed basketball, golf, and baseball. He loved reading, and bantering over current political and community events. He was known for his charisma and never met a stranger.
He leaves to cherish his memories and to celebrate his life: his wife, Wanda Dancy of Yorktown; 5 children, Robyn, Martita, Marcellus III, Jason, and Faith; his brother-in-law, Napoleon Hayes, grandchildren; a host of relatives and friends.
A Viewing will be held at 10 AM and a Celebration of Life service will be Saturday, June 18, 2022, 11:00 AM at Amory Funeral Home Chapel, 410 Grafton Drive, Yorktown, VA, 23692.
A private interment will be held at Albert G. Horton, Jr. Memorial Veterans Cemetery.