Malissa Grose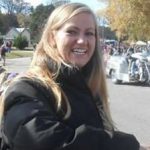 Malissa Grose of Seaford passed away unexpectedly on Thursday, December 27th. She was a beautiful and loving daughter, sister, and friend.
She is survived by her parents, Gregory Alan Sr. and Brenda Grose, her brothers, Asher, Zacharie, Gregory Alan Jr., many aunts, uncles, cousins and her crazy dog, Pontiac.
She was a graduate of York High School and earned a BS in Chemistry from VCU.
Malissa currently was living and working in Ashland, Virginia.
She will be so greatly missed by all who knew her and loved her. A celebration of life service will be announced at a later date.
In the meantime, we mourn the passing of our beautiful and precious loved one.