Lt. Col. Paul Vincent Koehly (Retired U.S. Air Force)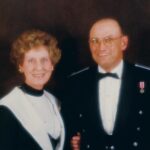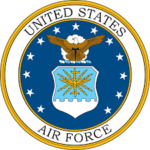 Yorktown – Our retired USAF Officer was often referred to as "Mr. Paul". Paul went to his final resting place on June 21, 2021 to join his beloved wife Diana "Di", parents Paul "Peck" Koehly and Florence "Flo" Limbert-Koehly, as well as his brother Joseph "Joe" Koehfy.
He is survived by two daughters: Jane "Janie" Young and Amanda Koehly; three grandchildren: Jason and Justin "Buck" Young and Jessica "Jessie" House; and four great-grandchildren of the House Family: Jasmine, Colleen, Abigail "Sam", and Aiden.
Paul, the older brother to Joe, was born in Dayton, Ohio on May 28, 1931. Paul planned to join the Air Force early on as he was actively involved in the ROTC while in High School. His 20 year military career began on February 28, 1955 and was completed on February 28, 1975 when he retired from Langley Air Force Base. During his tour, Paul served as an Internal Auditor for the Auditor General's Office. He and his family were stationed at several Bases in Europe and Stateside: Rhamstein Germany" Lakenheath England" Rantoul Illinois, Cape Cod Massachusetts, San Bernardino California, and finally Hampton Virginia.
Paul met Di, the love of his life, while stationed in England. She was serving in the Royal Auxiliary Air Force as a Fighter Plotter. They were married in England and lived a rewarding life together for 55 years.
While in the Air force, Paul earned his BBA at the University of Cincinnati and then his MBA at Michigan State University. This education, as well as his experience as an internal Auditor, assisted Paul in his transition to civilian life. After his retirement from the USAF, Paul gained employment with the College of William and Mary from 1975 to 1984 in the Directors Office of Internal Audit.
His budgeting talents were then needed at the Virginia Institute of Marine Science (VIMS), a W&M sponsored school. He served as the Associate Director of Planning and Budget from 1984 to 1996 and then he was promoted to Acting Director of Finance and Administration prior to his second career retirement.
Even though retired, Paul continued his work with numbers and budgeting by serving on the Langley Federal Finance Committee. He was a member of Grace Episcopal Church in Yorktown and he often lent his financial finesse skills to the Church when needed.
A funeral service will be held at Grace Episcopal Church at 10:00 a.m. on Friday, June 25, 2021, with the Reverend Seldon Walker and Rev. Carleton Bakkum officiating and Amory Funeral Home providing services.
In lieu of flowers, donations may be made to Grace Church Memorial Fund, P.O. Box 123, Yorktown, Va. 23690 or a charity of your choice.