Lt. Col. John D. Hudgins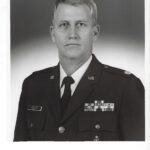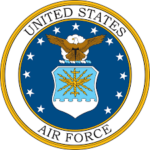 Yorktown, Va. – Lt. Colonel John Hudgins, retired USAF has left this earth to be with the angels in heaven.
He is survived by his beloved wife of 35 years, Mary C. Hudgins and his children: Sons, Shad M. Hudgins and Shawn W. Hudgins – Daughters, Staci R. Hudgins and Mary Lu Hudgins -Brother, Henry C. Hudgins and two Granddaughters.
John proudly served his country in the United States Air Force and was a graduate of Texas Tech University, with a master's degree in Civil Engineering.
Upon his retirement from military service, John worked for York County, Virginia as Director of the Department of Environmental & Developmental Services for over 20 years and was well respected making many life-long friends along the way. His name can be seen on many structures as the project manager throughout Yorktown and the beachfront area.
John was an avid fisherman and enjoyed fishing in Key West with his sons, daughters, and brother and also while vacationing with his family along the Outer Banks.
He also enjoyed fishing with his brother-in-law, Christopher Wyatt of Pennsylvania. They shared many "fish stories" and laughed together.
A private memorial service will be held in John's honor. If you would like to make a donation in honor of John, please make one to an animal shelter of your choice.
John will be lovingly missed by his wife, family, and friends. Arrangements are by Amory Funeral Home, Grafton, Va.