Lt. Col. Briana Janine Singleton (US Airforce Retired)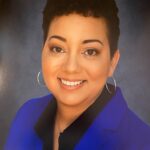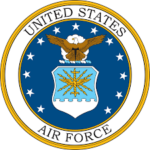 Yorktown, Va. – Lt. Col. Briana Janine Singleton, 43, U.S. Air Force retired passed away on Sunday May 22, 2022. She is survived by her husband Joseph L. Singleton her sons, Jonathan and Sean her father Eddie Gene Smith, a sister Seania Murphy (Michael), a brother Corey Smith. A memorial service will be held on Sunday, May 29, 2022 at 1:00 PM in Amory Funeral Home Chapel. Interment will be at a later date.
Remarks for Lt Col Briana Singleton's Retirement
Briana was called to serve in the Air Force from an early age…and we have her sister Seania to thank! Briana very much admired her older sister Seania, and shared her fond memories of Seania returning home from Air Force Junior Reserve Officer Training Corps (AFJROTC) and seeing their grandmother, Leola, hemming her uniform skirt. "Wow, she looks so cool!" Briana thought. Briana knew then, even in middle school, that she too wanted to be a part of the military, and would enroll in JROTC as soon as she started high school. Well, in typical Briana fashion, she thought it, and she did it! She participated in JROTC for all four years of high-school, where it quickly became one of her favorite classes. Briana thoroughly enjoyed her experience in JROTC, as she enjoyed learning about the different aspects of the military – from learning how to drill, to military history and even the dynamics of flight.
From then on, Briana had her sights set on a military career! She successfully completed her four years of JROTC at Buchholz high school and continued on her path of hard work, wherein she was rewarded with a full ROTC scholarship to attend the University of Miami, Florida (Go Hurricanes!). Although Briana had several options on where to attend college, after visiting U of M, she felt most at home in the resort-like atmosphere. Briana began her college career and focused in on her studies, as she knew earning a prestigious Physics degree was no easy feat.
Briana proudly commissioned into the United States Air Force (USAF) in 2000, after obtaining a Bachelor of Science in Physics from the University of Miami, and began her career on Florida's Emerald Coast as an Operational Analyst for electronic weapons test and evaluation with Air Combat Command (ACC) 53rd Wing. Briana's first day at work was eventful, to say the least. Being away from family for the first time, her beloved grandmother and uncle insisted on accompanying her into the office. Yes, her grandmother and uncle dropped her off at the SCIF on her very first day of work. This quickly won over the hearts of her colleagues, and soon, Briana was like the daughter of everyone in the shop. Here, she met incredible mentors who took her under their wings, and extended their families to her. Coming from a small, tight-knit community, this meant everything to Briana and she was tremendously grateful for this sense of security and generosity offered to her. It was also here that she found her purpose. As she settled in to her new role, she easily excelled amongst her peers. She was the only active duty military member analyzing EC-130 test data, and improved jamming effectives. Early on, Briana was an exemplary officer who naturally exuded qualities of a leader. Her dedicated and unparalleled abilities propelled her to the top as the go-to person when it counts.
During her second year at Eglin, the unfortunate events of 9/11 took place. Watching the events unfold on television, hearing the F-15s take off from base, and experiencing the rapid change in work tempo, Briana's sense of purpose and focus were heightened. Briana tested criteria utilizing design of experiments methodology ensuring sufficient data collection and led the analysis for the new EC-130H capabilities. She sprung into an active leadership role in the operation of the tests, and provided brilliant analytical efforts, which directly supported the quick fielding of capabilities. The technologies that she was assessing would be implemented into the combat zone within a matter of days, so providing the right answers was imperative to mission success. She quickly realized the impact of her work, and this drove her purpose even more. "Superstar Lieutenant, top performer and my #1 pick for critical projects!" were among the many accolades that Briana scored from her leadership, eventually contributing to her Company Grade Officer of the Quarter (CGOQ) win that fall.
When her assignment at Eglin came to an end, she then went on to plan, field, and conduct kinetic weapons systems evaluations as a test technical coordinator with the Defense Threat Reduction Agency (DTRA), New Mexico. However, moving to DTRA in Albuquerque was a big transition, as Briana thought she was away from family before, but now she was indeed in a new city, and state, all by herself. It was time for the baby of the family to truly spread her wings. Fortunately though, there was plenty of work to be done, and Briana did not hesitate to immerse herself into the action. She participated in a variety of explosives and weapons tests, where she blossomed, as she enjoyed learning about the development of explosives, test planning, execution and data collection. This was also her first joint assignment, where she got her first glimpse of working with other Army and Naval officers, as DTRA was a joint agency responsible for Secretary of Defense (SECDEF) threat reduction from nuclear, biological, chemical and special conventional weapons. Responsible for all technical aspects related to the integration, fielding, execution and analysis of highly complex full-scale weapons tests, and teams comprised of up to 60 engineers, experimenters, analysts, scientists, and techs, Briana unleashed her technical potential and expertise. She stood out as a superb USAF officer and rising star who displayed the highest standards of leadership, professionalism, and integrity.
Briana's exceptional work-ethic and dedication won over any doubters of her excellence. While at DTRA there was a particular civilian engineer that initially seemed to Briana to not be keen on working with her. But eventually she noticed that her Army boss, LTC Timothy Harris, was assigning her to all of his projects. Two years into the assignment, the engineer confessed to her that when she and a male officer PCS'ed in at the same time, he went to her Army boss and specifically asked that she not be on any of his projects because he didn't think she would be a hard worker because she was a female. The engineer apologized profusely and admitted that he was wrong and that she had changed his perspective. Briana was pretty taken aback, but also found it humorous that LTC Harris did the exact opposite that the engineer had requested and didn't indulge the engineer's ignorance because he knew she would prove the engineer wrong!
It was also here, during her time at DTRA, that Briana experienced her first academic conference, where she had the opportunity to present and interact with other scientists. She was like a kid in a candy shop. Although Briana enjoyed her time in the Air Force, she was at a decision point when her time at DTRA came to an end. She seriously contemplated separating from the service and attending graduate school as a civilian. However, when the opportunity offered by Air Force Institute of Technology (AFIT) was presented to her, it was too good to pass up. And so, to Dayton she went! Briana often noted this as being one of the best decisions of her life, for many reasons.
Upon conclusion of her assignment with DTRA in 2006, she attended AFIT to earn her Master of Science in Nuclear Engineering. Her area of focus was Weapons of Mass Destructions Proliferation, Nuclear Weapons Effects. Her thesis was titled "Near-time characterization of a domestic nuclear event using gamma spectroscopy" wherein the impact of her research significantly shortened the timeline for completing a preliminary analysis of a domestic nuclear event. Briana graduated as the #1/8 nuclear engineer grads and won the American Nuclear Society Student Branch Award. She was also inducted into the esteemed Tau Beta Pi engineering honor society, which boasts the top 20% of Master's students.
While at AFIT, she was also selected to attend Squadron Officer School (SOS) where she graduated in the top third of her class of 490 pupils.
And also during her time at AFIT, Briana crossed paths with Joseph, where she was introduced to him at a potluck hosted at his house. At the end of the night Joseph noticed, and commented, that Briana must've just gotten her hair done as she was hesitant to step outside in the rain. Afterall, you can't blame a girl for not wanting to getting her fresh do wet. After that initial spark, the two were inseparable, they were engaged after 5 months, and later became a married couple in 2008. While Joe decided to separate from the military the summer of 2007, he always supported Briana as she continued on her Air Force career path.
After completing her studies at AFIT, Briana served as the Deputy Division Chief at Air Force Technical Applications Center (AFTAC), supporting AF's nuclear treaty monitoring mission. Heading to AFTAC after earning her Master's degree was a great experience for Briana. She was able to immediately implement what she had learned and truly felt like a scientist. She executed customized analysis of world-wide nuclear activities in response taskings by national level agencies, and coordinated efforts of 11 advanced degreed nuclear and meteorological analysts to detect treaty violators. She performed 365 critical nuclear analyses on the highest national priorities, reporting the results to SECDEF, and expertly authored 15 nuclear-treaty reports which influenced US Foreign Policy.
Her time at AFTAC also groomed her as a leader, as she had her first experience serving as a deputy and tackling personnel issues. Briana enjoyed, jumped at even, any opportunity to help her co-workers. She prided herself on being someone that people felt comfortable confiding in and trusting to help through their issues. Acting as the Division Chief, her illustrated leadership qualities earned her the #1/3 Division Captains amongst her peers.
However, Briana was a life-long scholar, and soon returned to AFIT in 2010 to pursue a PhD in Nuclear Engineering. Briana welcomed the opportunity to join the AFIT faculty pipeline, where she would eventually serve as a professor and assistant professor of nuclear engineering and the deputy head of the Dept. of Engineering Physics upon completion of her studies.
Heavily pregnant with Jonathan, Briana arrived at AFIT 7 months pregnant but was able to delay her start until the next quarter. Life was good – the only downside was that Briana wished she was back at the "resort-like" atmosphere of U of M, rather than gloomy Dayton, OH – especially with a new baby. After getting past the newborn woes filled with sleepless nights and a bout of post-partum depression, Briana was settled into mommyhood, back on track and truly enjoying herself, doing what she loved – science. She was the first to study effects of nuclear detonation on fiber optics used in DoD lasers, gyros, and electronics, comparing the effects under varying doses of neutron & gamma radiation. She presented her research at multiple conferences, including her results on radiation effects at the International Optics & Photonics Society Conference in San Francisco, CA. Briana successfully wrapped her PhD studies with a thesis titled "Radiation Effects on Ytterbium-Doped Fibers."
Still in Dayton, OH, she continued on to join the AFIT faculty in 2014. She was an instructor of Nuclear Engineering where she developed and taught graduate level courses and labs about military applications of nuclear engineering. As faculty, Briana went from managing herself and a small group of students, to not only overseeing dozens of students and military faculty, but to also being a confidant and sounding board for the civilian faculty. She reshaped the department's student management system and got the faculty more involved with student issues, which in turn increased mentorship and wingman support.
Briana never said no to a challenge, and was immensely grateful for that opportunity to serve. She was deemed the #1/4 Majors and was known as a leader that made others thrive. She headed department seminars for both students and faculty, and impressively published the first ever paper conference talk on high radiation effects on optical fibers, ensuring the survivability of nuke parts. Leading the student nuke Forensic study of Optical Fibers, she kept Masters and PhD students on track, and managed to secure $24k in funding to establish the fiber lab.
Unsurprisingly, she was selected for Lt Col during this assignment. Her, first of its kind, experiment conducted on radiation effects to optical fibers and lasers, scored, her now Lt Col Singleton, her first #1/7 O-5 rating. She was a phenomenal leader and wingman who championed student achievement and led the department to several award nominations – sweeping the schools' top 3 grad awards and 8 overall, which, might I add, was the most recognized ever.
Briana and Joseph expanded their family again in 2015, when they welcomed another baby boy, Sean – the rambunctious one.
In 2017, Briana and her three boys relocated to Tokyo, Japan, where she served as an International Program Officer (IPO), and Deputy Chief of AFOSR/AOARD. She directed 20 Research & Development (R&D) projects, spanning across 6 countries, and led the $5M Lasers, Photonics; Hypersonic Technology & Aircraft Propulsion program. As the deputy, she was the supervisor for 66 international Science & Engineering (S&E) personnel executing Air Force basic research, and helped to forge a Japan/Air Force Research Lab (AFRL) collaboration. Briana singlehandedly drove award winning diamond laser research, gained $330K for the project and secured the United States' stake in game-changing technologies. She was truly a superstar officer who yielded immediate international impacts. Tokyo was easily her favorite assignment – it was the perfect job for a Physicist, and she got to immerse herself into the culture, especially the food and language. Briana had a real propensity and interest in languages. While in Tokyo, she took Japanese lessons and would walk 20 minutes from Hardy Barracks to her lessons and then another 20 minutes home. In fact, when she lived in Florida, she pursued learning Spanish, and then when she took a trip to Italy, she bought books and took Italian classes to learn Italian for the trip.
She also loved to travel and exposing her boys to new adventures. She took advantage of work trips, where after official work, she would take leave and have Joe, Jonathan, and Sean join her in Singapore, Australia, and Hiroshima.
And of course, she loved the food. Briana really enjoyed the food in Tokyo – she appreciated the freshness and simplicity of the preparation. One of her favorite treats was Japanese dark chocolate. She wasn't just a Japanese chocolate fan, however, but any kind of chocolate fan! This may have postured son Jonathan for being a candy fan too – he learned how to make homemade pulled sugar candy and surprised everyone when he made a candy rabbit! Jonathon, lover of dancing, Harry Potter and Youtube science videos, is always polite. His teachers enjoy having him in class, and he has dreams of becoming a teacher himself one day. Like his mother, he aims for excellence and doesn't like to earn anything less than 100%. Sean, the baby, is the class clown. He's sharp and witty with great comedic timing. One story highlighting this timing had to do with Joe's "tickle tax". When they moved to Tokyo, Sean was still too young to go to school but, one day, Jonathan came home and Joe said, "come here," and Jonathan said, "No, you are going to tickle me." Then Sean said, "come give me a hug!" and when Jonathan went over and raised his arms to give him a hug, Sean promptly tickled him! It was a sneak attack!
In addition to spending her downtime with her boys, Briana also found time to hang out with comedian Trevor Noah…well at least she got a chance to see his show while in Japan…once she made it to the right comedy club!
Although Briana enjoyed her assignment in Tokyo, and always welcomed a challenge, she was presented with the ultimate challenge when was faced with the decision to return to Langley AFB in 2017 to embark upon a more personal journey for her and her family.
Upon her return to the US, Briana was able to spend a short, yet very rewarding, six months serving as the Program Officer (PO) for the Lasers and Optics portfolio. Selected as the #1/4 Field Grade officers (FGOs), Briana was an outstanding officer who advocated for and received $1.1M congressional funding. She teamed with the Naval Research Lab to launch 7 new FY21 initiatives and bolstered the Department of Defense (DoD) Laser and Optical Physics mission, ensuring portfolio and project continuity.
Mission and people are always first for Briana. She is an expert at her craft and leads with her heart. Passionate about science and serving she has truly made her mark on the Air Force Science & Technology community! Being of service to others has always been a driving force for Briana and Joe during their military service and for their family. You can see this dedication to service in all of the awards and accolades Briana earned throughout her phenomenal Air Force career. She embodies the AF core values: integrity first, service before self and excellence in all we do.
Briana, we are immensely grateful for your service and the many contributions you have made to AFOSR, the Department of the Air Force, and the security of our country. And now it is my pleasure to be the first to congratulate you on your retirement!