Louis F "Lou" Gioia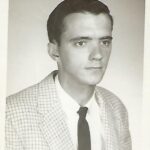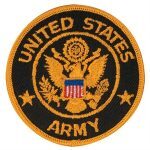 Gloucester, Va. – Louis F. "Lou" Gioia, 77, passed away on Tuesday, October 25, 2022.
Lou was born in Newport News and was a lifelong resident of the peninsula. He attended Hampton High School and grew up in an orphanage type setting in Hampton. Mrs. Virginia Allen owned the house all the kids lived in.
He served in the Army during Vietnam was PSA union VP in the Shipyard in the early 70's, ran a couple car dealerships in the 70's and owned several businesses. L&G Production, where he promoted bands and entertainment at the Hampton Coliseum, Scope and Chrysler Hall. He also owned a business called Associate Entertainers in Newport News. This was the business he had when he was trying to get Michael Jackson to come to VA and Troy Builders, his general contracting business. He owned a couple restaurants and nightclubs, one being the Market Place in Gloucester. Lou also owned Langley Speedway under the name "Lou Gotti", which was his greatest joy. Unfortunately, his health forced him to leave Langley. He is survived by his son Troy.
A memorial service will be held on Saturday, November 5, 2022 at 2:00 PM in Amory Funeral Home Chapel. Burial will be a later date in Albert G. Horton, Jr. Veterans Memorial Cemetery, Suffolk, Va.
Arrangements for Amory Funeral Home, Grafton, Va.