Linda Nell Freeman Tolbert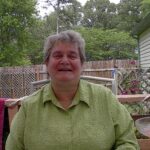 Mrs. Linda Nell Freeman Tolbert was born on January 21, 1944 in Pell City, AL. On November 4, 2021, at 77 years of age, she peacefully left this world to be with her mother, Francis "Roberta" Freeman, and father, Jacque Freeman.
Linda grew up in Virginia, second oldest of 9 children, and met and married her love, James "Jim" Henry Tolbert, on February 4, 1961. They had four children and in 1976, they decided to move to New Orleans, LA. Linda loved Louisiana, met lifelong friends, became a "Grammy", but her heart pulled her back to Virginia in 1988 to be closer to her own mother and family. Linda and Jim owned and operated Shorty's Automotive in Newport News, VA from 1990 to 2010 when they both retired.
Linda, Mom, Grammy, Grandma, whatever her moniker was to you, was the brightest light of our family. Her greatest joy was to have all of her children and grandchildren together, playing cards or dice, listening to music, especially her favorite, Elvis, and our laughter. She was our biggest supporter, cheerleading all of our endeavors. Anybody who knew her can attest to her generosity and love.
She is survived by her husband, Jim Tolbert, her children, James "Jay" Tolbert Jr., Tamara Quitko, Thomas Tolbert, Angela Salcido (Raul), and her grandchildren, Nicole Clark, Justin Liberto, Michael Quitko, Mason Salcido, Taylor Tolbert and a host of brothers, sisters, nieces, nephews, cousins, and friends.
A Celebration of her Life was held on November 13, 2021 and we would like to thank everyone who attended. We love you Linda, Mom, Grammy, Grandma. Arrangements by Amory Funeral Home, Grafton, Va.