Linda Nason Spruill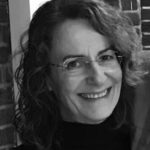 Linda Nason Spruill, 65, passed away on August 12, 2021.
Linda grew up in a military family both stateside and abroad. She had great love for family and friends, as well as a fondness for the outdoors, but especially anywhere there were mountains. She enjoyed bird watching and particularly loved owls.
Linda began her career as a police officer in Newport News, VA, in April 1985, retiring in March, 2006, at the rank of Lieutenant. She graduated from Christopher Newport University with a Bachelor of Science degree in Accounting. In July, 2007, she embarked on a second career at the Hampton Treasurer's Office, retiring in July, 2019, after rising to the position of Chief Deputy Treasurer.
Linda was preceded in death by her father, Lt Col. Leonard "Bob" Nason, USAF (Ret). She is survived by her mother Joann, children Candice and Andrew as well as her siblings Renee, Terry (Barbara), Sean (Jeff), Jasmine (Bill), and her loving partner of 25 years, Tom Banks.
Linda was a woman of great integrity and a firm believer in doing what is right. Her family asks that to honor her memory, please pay it forward and help those in need. There are no memorial services scheduled at this time.