Linda A. Burcher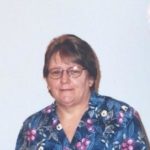 Hampton, Va. – Linda A. Burcher, 69, of Hampton, Virginia, passed away on Friday, August 30, surrounded by those she loved the most.
Linda was born and raised in New Jersey, but had been a resident of the Peninsula since 1973. Whether volunteering at the school library or assisting with girl scouts when her children were young to her many years working at Hickory Farms and Rite Aid, she met many people, who always noted how sweet she was.
She was a loving wife, mother, grand-mother, aunt, sister and friend and loved spending time with those she held dear, especially her grandchildren. She loved lighthouses and had the pleasure of visiting several in person. She loved to take vacations to the Outer Banks. Her shelves were full of books. A love of reading she shared with her daughters and sister. She always had yarn on hand and could be found crocheting blankets for family and friends alike. She always had a dog by her side and especially loved her current pets, Pumpkin and Flash.
Linda was preceded in death by her husband, Clyde E. Burcher, Jr., and her parents, Harold and Doris Flory.
She is survived by three daughters: Vicki (Mike) O'Neill, Cindy (David) Smith, and Samantha (Michael) Jenkins. All of Hampton. Seven grandchildren: Candice, Makayla, Patrick, Krystal, Abigail, Hayley, and Dakota. One great-granddaughter, Scarlett. She is also survived by her sister: Dale (Arthur) Pedersen of Poquoson, VA and nephew, Mark.
The family will have a celebration of her life on Saturday, September 28, 2019, at 3pm at St Mark Lutheran Church, located at 118 Old York-Hampton Hwy, Yorktown, VA.