Lewis Brant Barksdale, Jr.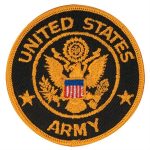 Yorktown, Va. – Lewis Brant Barksdale Jr., 59, passed away peacefully at home on Wednesday, February 26, 2020 in the midst of family and his loving dog Lucy.
He was taken ill and diagnosed with lung cancer just a few weeks earlier. He was an avid camper and Redskins fan and an Army veteran serving in cavalry units at Fort Hood and Korea. He attended Denbigh High School and completed technical training in industrial insulation, a trade he worked for many years aboard ships and industrial plants. Later, he worked as a professional painter, and volunteered often in the maintenance of the Egdehill clubhouse and pool.
He was predeceased by his brother Michael. He leaves his daughter Katherine Barksdale-Jackson (James) of Newport News; grandchildren Miracle and Evelynn; sister Theresa Barksdale (Jim) of Williamsburg; parents Lewis and JoAnn Barksdale of Yorktown; and several nieces and nephews.
A memorial funeral mass will be celebrated at 4:00 PM on Monday, March 2, 2020 in Saint Joan of Arc Catholic Church in Yorktown with a reception following. He will be placed to rest in the church columbarium with military honors.
The family wishes to thank the doctors, nurses, and aids of Mary Immaculate Hospital and the kind and compassionate team of hospice for outstanding service in time of need. In lieu of flowers a charitable gift will be welcomed by Lackey Clinic, 1600 Old Williamsburg Rd, Yorktown VA 23690. Arrangements by Amory Funeral Home, Grafton, Va.