Leslie F. Croswell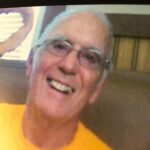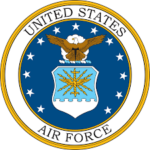 Leslie F. Croswell passed away in Yorktown, Virginia on August 27, 2021 at the age of 86. As the son of Bessie and Howard Croswell, Leslie was born and raised in Reedville, Virginia. He moved to the Peninsula to attend The Apprentice School at the age of 17. Leslie worked for Newport News Shipbuilding for over 45 years. His precision and attention to detail lead to his success as a general foreman in the machine shop.
Upon retirement, Leslie built his dream house in the mountains of Nellysford, Virginia, where he and his wife Judy enjoyed many happy years. He was a member of Rockfish Presbyterian Church and a Habitat for Humanity volunteer in Nellysford. Leslie was known for his kind, gentle spirit and his meticulous nature.
Leslie is predeceased by his parents and brother, Thomas Croswell, two step-daughters, Keely Windham and Erin Clark, and a grandaughter, Reagan Pardue. He is survived by his wife, Judith, children, Leslie Makvandi (Frank), Kelley Phaup (Robert), and Bill Croswell, son-in-law Robert Windham, as well as many grandchildren and great-grandchildren.
Services will be private. In lieu of flowers, donations can be made to the Piedmont Habitat for Humanity, PO Box 816, Farmville, Virginia 23901.