Lawrence "Larry" Charles Seifert, Jr.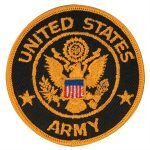 Lawrence "Larry" Charles Seifert, Jr. passed away peacefully to be with the Lord on Friday April 30, 2021. He was 73 years old and spent his final days in Williamsburg, Va.
Larry was born on July 14, 1947, to Katherine and Lawrence Charles Seifert in Hillside, New Jersey. He faithfully served his country for three years in the Air Force and for twenty years in the Unites States Army.
Larry was incredibly artistic and shared his love of furniture making, India ink drawings, and culinary creations by making them for others. He often used his quick wit and sense of humor to bring smiles to those he encountered.
He is survived by his children Lawrence Andrew Seifert and Sandra Shaffer and his sister Christy Orlando.
If you would like to honor his memory, please make a donation to the Wounded Warrior Project, 1120 G Street NW, Suite 700,Washington, DC 20005. Arrangements by Amory Funeral Home.