Kimberly Dawn Barkley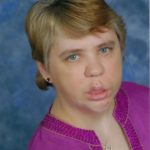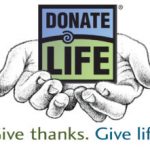 Yorktown, Va – Kimberly Dawn Barkley, 53, went home to be with the Lord on Tuesday November 26, 2019. She died at Riverside Regional Medical Center after a brief illness. Her final hours were spent surrounded in person and prayer by many people who loved and cared for her.
Kim was born on June 26, 1966 and was a life-long York county resident. Kim was labeled as special but labels were meaningless when it came to Kim. Knowing Kim brought out the best in all of us. She was able to touch your heart in a special way. Coming from a large extended family (she had numerous aunts and uncles and over 100 cousins) she was never treated differently by her family for having a disability. She will leave a void in our family and be dearly missed by all who knew and loved her. She will forever be remembered for her kind spirit, friendly nature and fierce love of family. Kim always found opportunities to make you laugh with her witty humor. Kim loved spending time with her family, shopping, crafts, and working puzzles.
Kim was educated through the York County School System. She attended the Day Support program for many years at Colonial Behavioral Health and most recently at United and Empowered Care. Kim enjoyed her employment at Farm Fresh (5 yrs) and Taco Bell (17yrs).
Kim was a faithful member of Bethel Baptist Church in Yorktown, VA. She especially loved her Sunday School Class and the family would like to thank Ms. Gay Savage for her dedication to teaching Kim all these years
The family would like to thank Beyond Excellence and the staff, nurses, and doctors at Riverside Regional Medical Center ICU unit for the wonderful care they gave Kim.
She was preceded in death by her father, Leonard Barkley, and her grandparents, Roselyn and Charles Hudgins and Virginia and Rod White. She is survived by her mother Linda Hudgins Barkley, her Aunts Virginia (Betty) Tinker, Brenda Welch, Judy Roundy (Robert), Betty Hudgins, her Uncles Edward Hudgins, and James Hudgins (Brenda) and numerous cousins.
The family will receive friends at Bethel Baptist Church, Yorktown, VA from 1:00-2:00pm on Tuesday, December 3,, 2019. A celebration of her life will follow at 2:00pm officiated by Pastor Doug Echols. In lieu of flowers expressions of sympathy may be made to Bethel Baptist Church, 1004 Yorktown Road, Yorktown, VA 23693.