Kimberly Ann Vollman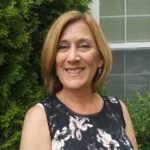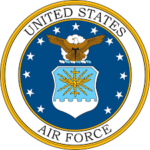 Yorktown, Va. – Kimberly Ann Vollman, 57, passed away at her home in Yorktown, VA on August 12, 2021. She was born in Parkersburg, WV, the youngest daughter of the late Harold and Shirley Corley. She graduated from Parkersburg High School in 1982 and later earned a bachelor's degree and her MBA. She was a proud veteran of the United States Air Force, serving in Operation Desert Storm, and retired after 21 years of dedicated service. She continued her service as an Air Force contractor. Jokingly called the "puppy whisperer," she is reunited with her three beloved dogs, Misty, Gypsy and Sassy. While she was outgoing, she enjoyed the simple things like spending time with her children, watching Hallmark movies and doing puzzles.
She is survived by her daughters, Amanda and Taylor Vollman of Yorktown, VA; son, Nick Vollman stationed at Ft. Campbell, KY; their father, Rick Vollman of Hayes, VA; sisters Debbie (Levi) Thornberry of Vincent, OH and Cheryl (TJ) Sams of Parkersburg, WV; nieces, Sonja, Tara, Michelle, Trista and Tori; nephews, Chad and Tyler; and in-laws Gary and Jean Vollman.
She was also preceded in death by her mother, Jean Corley.
A visitation will be held on Thursday, August 19th from 7-8 p.m. at Amory Funeral Home. A service will follow at 11 a.m. on Friday, August 20th at Albert G. Horton, Jr. Memorial Veterans Cemetery, Suffolk, VA.