Kim Carmella Bowring Sykes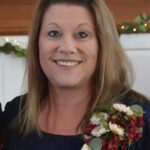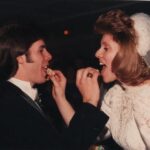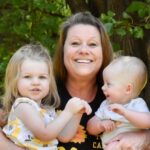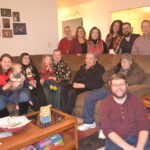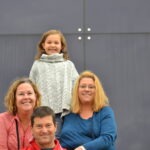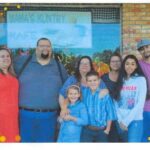 Seaford, Va. – Kim Carmella Bowring Sykes was born on September 12, 1962 in Green Bay, Wisconsin to the late Richard and Donna Bowring. At the age of 3, she, her older sister Tami, and younger brother Butch (Kathy) moved to Florida, where she grew up until early adulthood. In 1983, she moved to Virginia where she met her husband of 36 years, Al Sykes. In Seaford, Virginia, they built their life together and had two children, Nick and Heather. She welcomed their spouses, Beatrice and Kyle, into their family with kindness and love. Her grand-girls, Mia and Emmaline, were her pride and joy. "Grandma" as they called her, often ended calls and texts with "give my sweet grandbabies lots of hugs and kisses!" She could not stand the thought of not being able to be there for her children and grandchildren.
Kim had a deep love and faith in The Lord and this overflowed into a deep love for His people. This was reflected in her almost 30 years as a member of Orcutt Baptist Church. She had a particular heart for children, youth, and worked as a paraeducator for special needs children at Seaford Elementary School for many years. She was also a preschool teacher at Orcutt Baptist Church School. She continually lived out this calling as she and extensively cared for children of other churches through the Peninsula Baptist Association (PBA). She was a mom not only to her own children, but many, many others, earning herself the nickname "Mama Sykes." She was always ready with a smile, a hug, a call, and anything you might need. If you called Kim for help, you knew she would get it done. Kim lived a life of service to others, did not sit still, and never met a stranger.
Unsurprisingly, the Wisconsin Native was a diehard Green Bay Packers fan. She called the team "her boys" and was so invested in their games that their next-door neighbors could hear her passion from their homes.
She was also a talented cosmetologist, and even when she left the profession, continued to cut hair for friends and family.
She went home to be with her Lord and Savior Jesus Christ, Thursday February 9, 2023, surrounded by her husband and children.
A visitation will be held for her at Orcutt Baptist Church in Newport News, VA, Friday, February 17, 2023, at 6:30 PM. Her Celebration of Life will also be held at Orcutt Baptist Church in Newport News, VA, on Saturday, February 18, 2023, at 1 PM.
In Lieu of flowers, the family asks that donations be made to the Orcutt Baptist Church Capital Improvement Fund.