Kevin Richard Delaney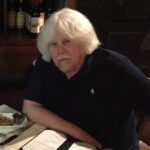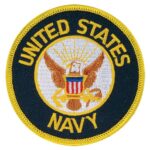 September 24, 1948 to June 9, 2023
Kevin Richard Delaney, 74, was the type person you could spot in a crowd, noting his lustrous white hair. He was often told that he looked like Jerry Garcia or Kenny Rogers. Beyond his physical appearance, Kevin was often admired for his exorbitant vocabulary, witty humor, and house parties.
Kevin, born to Esme Norwalk Delaney and Richard Edward Delaney, grew-up as an Irish-Catholic in the heart of Yonkers, Bronx. While Kevin's early days in New York started as an 'altar boy' in the church; Kevin's taste for the wild-side of life emerged with his hang outs at Van Cortlandt Park, rowdy bar fights, and driving around in his best friend's (John) pink Cadillac.
After high school, Kevin joined the Navy in 1968 and served four years. He shifted his focus to government contracts which led to him working remotely in Greenland, on the Dewline, for 19 years. Kevin referred to this time as, "a club that no one can join unless you lived it." He later worked in Riohacha, Colombia and Saudia Arabia for a cumulative 7 years before residing in the U.S.
Over the years, Kevin embraced his ability to capture the most memorable moments of an event through his candid photography and experimental recipes. He was well-traveled and had the stories to prove it. He collected clocks and adored his dog, Jezebel
He is survived by his wife of 19 years, Karol Delaney, daughter Maja Nakinge-Delaney, son Shaun Delaney, step-daughter Rachael Pawlowski, Brother Richard Delaney (Beth Delaney), nephews Ryan and Connor Delaney.
A graveside service with military honors will be held at 3:00 pm on Tuesday, June 27 at Albert G. Horton Jr. Memorial Veterans Cemetery in Suffolk. Afterwards, please join his family to celebrate the life of Kevin at the Delaney residence in Yorktown from 6:00 to 8:30 pm.