Kenneth Marshall Floyd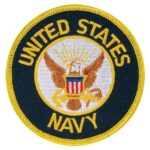 Hampton, Va. – Kenneth Marshall Floyd (Papa), 84 passed away on February 23, 2021.
He was a native of Buena Vista, VA, and a resident of Hampton for 60 years. He served in the U.S. Navy and retired from Newport News Ship Building after 43 years.
Kenneth was preceded in death by his parents and four siblings. He is survived by his wife Joanne of 61 years, son Michael (Debbie), daughters Cheryl Whipple (Jeff), and Sharon Grather, sister Margarite Claytor, five grandchildren and numerous nieces and nephews. Arrangements are being handled by Amory Funeral Home, Grafton.