Kathryn Layne Hanna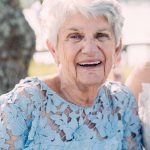 Kathryn Layne Hanna passed away early in the morning of Wednesday, December 5, 2018, at the age of 82. She was born in Newport News, Virginia, on November 28, 1936, to Angela Phippins and Earl Layne.
Kathryn, affectionately known as "Kacky" and "GrandKacky", is survived by her loving husband of 56 years, John Alexander Hanna, Jr.; sons, John, III (Beth), Michael (Christy), David, and Kevin (Kennon); sister, Betsy Redman (Bruce); grandchildren, McKay, Alexander, Paige, Patrick (Kendall), Weston, David, Jr., and Peyton Layne; great-grandchild, McKinnley Grace. Kacky is further survived by nieces, nephews, extended family and dear friends.
Kacky and John were married in 1962 and settled in Seaford, Virginia, to raise a family.
She spent her childhood days in Hilton Village, graduated from Warwick High School in 1954, and graduated from Mary Baldwin College, with a BA in History, in 1958. Kacky earned her MEd from Old Dominion University and went on to teach school for many years, retiring from the York County School Division. Kacky was a compassionate, fun teacher and is known by many of her high school, Government students to have misplaced her eye glasses and car keys on occasion.
Kacky cherished sailing on the Chesapeake Bay with Captain John and her boys for many years, and she loved spending time on the beaches of the Outer Banks with her grandchildren. She was devoted to her friends and neighbors and happily opened up her home to them. She enjoyed playing bridge with a group of lifelong friends, although, she would say that they actually played very little bridge. Kacky was an avid reader and also took delight in keeping up with her favorite college basketball and football teams.
Kacky's greatest passion was her family. Celebrating family togetherness and establishing family traditions was of utmost importance to her. She instilled a familial bond in her children and grandchildren that lended a magic and spirit to their lives. Christmas was Kacky's favorite time of year, and her best-known Christmas tradition is making eggnog from scratch with her family. It will be an honor for them to carry on this tradition, sharing memories of holidays past.
Visitation will be held Sunday, December 9, 2018, from 6:00 p.m. to 8:00 p.m., at Amory Funeral Home. The Funeral will be held Monday, December 10, 2018, at 11:00 a.m., at Northside Christian Church. Interment will follow at Peninsula Memorial Park. The family will receive friends at their home in Seaford.
Memorial donations may be made to the National Multiple Sclerosis Society, or Parkinson's Foundation.
Arrangements by Amory Funeral Home, Grafton, VA.