Joyce Fay Clayton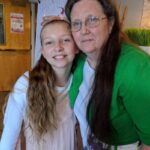 Joyce Fay Clayton, 62, passed away Tuesday, July 14, 2020. Joyce was born in Florida and was a former resident of Yorktown before moving to New Kent, VA.
Joyce was preceded in death by her parents, Eugene and Katherine Clayton.
She is survived by her brother Earl Clayton and his wife Kelly and their children JD Griffin, Stan Norman, Lena Keller and Alexis Clayton and her beloved cats Gizmo and Socks.
A private graveside service will be held at Hampton Memorial Gardens.
Arrangements by Amory Funeral Home, Grafton, VA.