Joyce Ann Hicks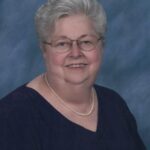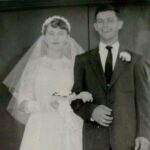 Yorktown, VA. – Mrs. Joyce Ann Hicks, 84, passed away on Thursday, December 9, 2021.
Joyce was born in her parent's home on January 4, 1937 in Dare, Virginia, grew up in Richmond, VA, and graduated from Hermitage High School. Joyce married the love of her life, Sam Hicks a month after graduating from high school and they moved back to Hampton Roads to raise their family. Joyce worked for York County Public Schools as a bus driver for over 20 years driving kids to school, sporting events (she loved the football and baseball teams), and completed her driving career transporting special needs children. She was a faithful member of Providence United Methodist Church for over 80 years teaching Sunday School and serving on the church board. She was a part of the American Heart Association and the area chairperson for Heart Month for years. Joyce loved her family, traveling, the Christmas season, and more than anything else, her dog Patches. Patches and Joyce had a special connection and they were inseparable.
Joyce was preceded in death by her husband Samuel T. Hicks Sr.; her dear friend and companion C.D. Hudson; daughter, Kristie Lorraine; grandson, Ron Casey vanHaren; her parents, Wilton Moore and Mary Green Addleman; and sisters, Ada Bright and Pat Curnutte.
She is survived by her son, Sam Hicks Jr. (Becky) and daughter, Pamela A. Hicks-vanHaren (Ron), and her dog, Patches and grandchildren, Carmen Doherty (Sean), Samson Hicks (Jen), Brooke Tapscott (Dallas), Brett Haislip (Sloan), Shannon Ingraham (Nigel), Chase vanHaren and Shane vanHaren and great-grandchildren Caleb, Declan, Harper, Judo, Sammie, Rudy, Jack, Hayes, and many loving nieces and nephews.
The family will receive friends on Tuesday, December 14th from 6 pm-8 pm at Amory Funeral Home and 10 am-11 am at Providence United Methodist Church. A funeral service will be held at 11:00 am on Wednesday, December 15th, 2021 at Providence United Methodist Church. Burial will follow in the church cemetery. Following the committal service, a reception will be held in the church social hall.