Joshua Camden Sadler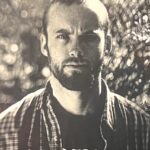 Joshua Camden Sadler, 32, of Yorktown, VA., born December 27th, 1990, passed away unexpectedly on Wednesday, August 2nd, 2023.
He is preceded in death by his Grandmother, "Nanna," Carolyn M. Sadler.
Joshua leaves behind his two sons, Joshua Jr. and Alexander and their sister, Miona, whom he loved as his own (mother, Shandi McMurray of Yorktown). He also leaves behind a wife, Aurora Flores, and their daughter Malia of Gloucester.
Joshua is survived by his mother, Lisa M. Sadler of Yorktown; grandfather, Wayne C. Sadler of Yorktown; and his uncle, Alan C. Sadler (wife, Melissa) of Yorktown; along with several aunts, uncles, and cousins.
He was a lifelong resident of Yorktown and graduated from Grafton High School in 2010. Joshua was a free spirit. He enjoyed being in nature, fishing, swimming, spending time with friends, and helping others. He cherished friendships and was always there to lift his friends up. He loved making people laugh and was treasured by many. He brightened many people's lives and will be greatly missed.
A visitation service will be held on August 18, 2023, between 6:00 and 7:00 PM at Amory Funeral Home, 410 Grafton Dr, Yorktown.
A graveside service to honor his life will be held with Pastor C. Douglas Akers presiding on Saturday August 19, 2023, at 1:00 PM at Providence United Methodist Church, 113 Old Dare Road, Yorktown.
In lieu of flowers, please make donations to Providence United Methodist Church Cemetery Fund or Saint Luke's United Methodist Food Bank.
Arrangements are under the care of Amory Funeral Home.