Joshua C. Derksen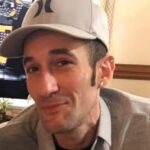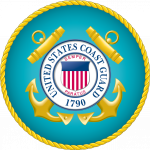 Joshua left this earthly bounds to be with his savior on Monday February 17, 2020. He was born at Obici Hospital in Suffolk, Va. on March 24, 1984. He moved to Virginia Beach with his parents to share in Children's Ministry for 4 years. Then moved to Norfolk, Va. where he went to Grace Christian School. In 1995 the family moved to the peninsula where he became a lifelong resident. He loved biology, surfing, airplanes and fishing. Music became a passion. He attended Woodside High School where he was in an aeronautics program. After high school he joined the Newport News Sheriff dept and became a deputy Sheriff and from there enlisted in the Coast Guard where he served for home land security. He was currently a sous-chef at LeYaca French Restaurant in Williamsburg and loved cooking for Shorty's too. He was kind and helpful to all.
He is survived by his mother Angela Echols and her husband Mark; his father, Rickey E. Derksen; a brother, Benjamin Derksen and his wife Melody and their daughter Olivia (She was his light), uncle David Combs and his wife Terrie; grandmother Sylvia Combs who was very special to him she was always there for him 3 cousins on his moms side Monica, Jessica and brad and his wife Leane; aunt Charlene and Jeff woody on his dad's side along with cousins, Michael and Kimberly his other cousin went to be a heavenly angel last year her name was Heather; grandma Sheila and grandpa Rex Derksen; precious honorary mother Lorraine Hughes. The joy in his life now was work and his friends that were just like family, Teona, Zi Zi, Meli, Cody, Sam, Alex, Louie, Denis and Terry. The family at Shorty's and LeYaca. God Bless.
I Corinthians 2:9 Things which the eye has not seen nor ear has heard, and which have not entered the heart of man. All that God has prepared for those who love him.
A service to celebrate Joshus life will be held at 4:00 PM on Tuesday in Providence United Methodist Church, Grafton, Va. 113 Old Dare Road, Yorktown, Va. by Rev. Lise Blackmonson. In lieu of flowers donation may be made to the Providence United Methodist Church. Arrangements by Amory Funeral Home, Grafton, VA.