Joseph Allen Wise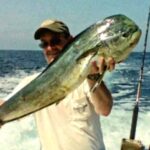 Gloucester, Va. – Joseph Allen Wise, 58, passed away unexpectedly at his home on Wednesday, November 10, 2021.
He was a native and lifelong Hampton Roads resident who grew up in Hampton and moved to Gloucester in 2007.
Joe was a 35-year member of the United Associates Plumbers and Pipefitters Union Local 110, who worked as a security-cleared, technical welder. With his qualifications, Joe traveled and worked all over the Tidewater area including Anheuser-Busch, Newport News Shipbuilding, NASA Langley, the West Point paper mill and other local businesses.
Joe was an avid outdoorsman who loved hunting, boating and fishing, earning multiple citations from the Virginia Department of Wildlife Resources. He was a dedicated 50-year member of the Independent Hunt Club in King William County, VA. Joe could be found most weekends in the woods, on the water, or at home enjoying life with his family, friends and dogs.
Joe's greatest love was his two daughters, Leah Marcelle and Sara Elizabeth Wise.
Joe was preceded in death by his mother Charlotte Sowers Wise. He is survived by his beloved daughters, their mother Tina, his father Richard Wise, brother, Ronnie Collins (Kim) and sisters, Dana Stutts (Frank), and Theresa Perkins (Roy). Also left to cherish his memory are many other family members and friends.
The family will host a visitation on Wednesday, November 17, 2021 from 7:00 to 8:30PM at Amory Funeral Home in Grafton, VA. Burial will be private.
In lieu of flowers, donations may be made in Joe's memory to the National Parents Organization at: www.sharedparenting.org.