Johnny Allen Baker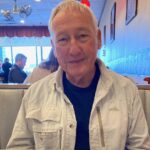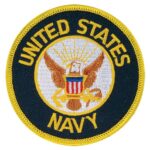 Johnny Allen Baker, 76, of Newport News, passed away April 22, 2023 surrounded by his family. Johnny was born October 17, 1946 in Rocky Mt, NC.
He is survived by his 3 daughters; Amanda, Jessica & Crystal, and 3 granddaughters. He is also survived by his companion Ellen of 15 years, brothers; Donald Baker (Dale), Kenny Baker (Barbara), Cecil Baker(Betty Gail), Bob Baker (Brenda) twin brothers Richard and Robin Baker, best friend since childhood; Wayne Pointer, and numerous cousins, nieces, nephews, and his dogs Buddy & Prissy.
Johnny worked many years for the phone company and many other jobs. He loved to fish and loved NASCAR. He especially loved his family.
There will be a private memorial June 3, 2023 at the Baker family reunion.